Meet Insight's
Leadership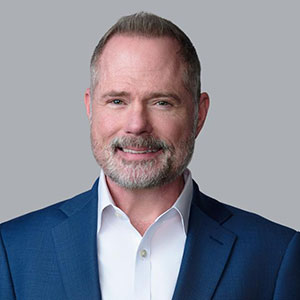 Jason Rader
Vice President and Chief Information Security Officer
Insight
Jason Rader assumed the role of chief information security officer in 2021 after joining Insight in 2015 to build the security consulting group.
Prior to his role at Insight, Rader started and ran a company that specialised in Microsoft and Cisco training and consulting. Hallmarks of his business included developing wireless security and penetration testing curriculum used by universities and training Department of Defense red teams on ethical hacking techniques. After selling his company in 2007, Rader worked for RSA, transforming the organisation into an established solutions provider. He completed his tenure as chief strategist and director of cyberthreat intelligence, launching several lines of business and integrating multiple products into a security operations platform.
Rader leads the charge to help organisations develop solutions that encompass the latest skills, tools and methodologies to mitigate the risk of cyberthreats. He builds upon more than 25 years of experience to develop Insight's end-to-end security consulting portfolio. In 2022 he was honored by Microsoft as Security Changemaker of the Year.
About Insight
Insight Enterprises, Inc. is a Fortune 500 solutions integrator with more than 11,500 teammates worldwide helping organisations accelerate their digital journey to modernise their business and maximise the value of technology. We enable secure, end-to-end transformation and meet the needs of our clients through a comprehensive portfolio of solutions, far-reaching partnerships and 33+ years of broad IT expertise. Rated as a Forbes World's Best Employer and certified as a Great Place to Work, we amplify our solutions and services with global scale, local expertise and a world-class e-commerce experience, realising the digital ambitions of our clients at every opportunity. Discover more at insight.com. NSIT-M
Gain knowledge from our leadership.
Insight executives and industry thought leaders share their perspectives on IT and the industry in a variety of content available to view now.