Meet Insight's
Leadership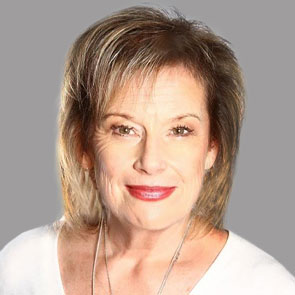 Brenda Hudson
Senior Vice President, Commercial Sales
Insight North America
Brenda Hudson assumed her role as senior vice president of commercial sales, sales enablement and learning and development in Jan. 2021. She joined Insight in 2015 as vice president of inside sales.
Prior to joining Insight, Hudson served as executive director of sales at Dell Technologies. During her 15-year tenure, she held several sales leadership roles, including growing the business into new territories across the U.S. Hudson also held global roles developing Dell's acquisitions strategy and supporting managed services.
Hudson earned a degree in business management from Ashford University. Before entering the IT industry at Dell, Hudson worked for American Airlines where she developed sales training programs and led global sales teams focused on expanding into new business opportunities.
Today, Hudson leads Insight commercial sales teammates across North America to help clients achieve desired business outcomes through Insight Intelligent Technology Solutions™. She lives out Insight's core values by building trust first. With trust in place, Hudson guides others into new growth opportunities so they can achieve their highest potential.
About Insight
Insight Enterprises, Inc. is a Fortune 500 solutions integrator with more than 11,500 teammates worldwide helping organisations accelerate their digital journey to modernise their business and maximise the value of technology. We enable secure, end-to-end transformation and meet the needs of our clients through a comprehensive portfolio of solutions, far-reaching partnerships and 33+ years of broad IT expertise. Rated as a Forbes World's Best Employer and certified as a Great Place to Work, we amplify our solutions and services with global scale, local expertise and a world-class e-commerce experience, realising the digital ambitions of our clients at every opportunity. Discover more at insight.com. NSIT-M
Gain knowledge from our leadership.
Insight executives and industry thought leaders share their perspectives on IT and the industry in a variety of content available to view now.